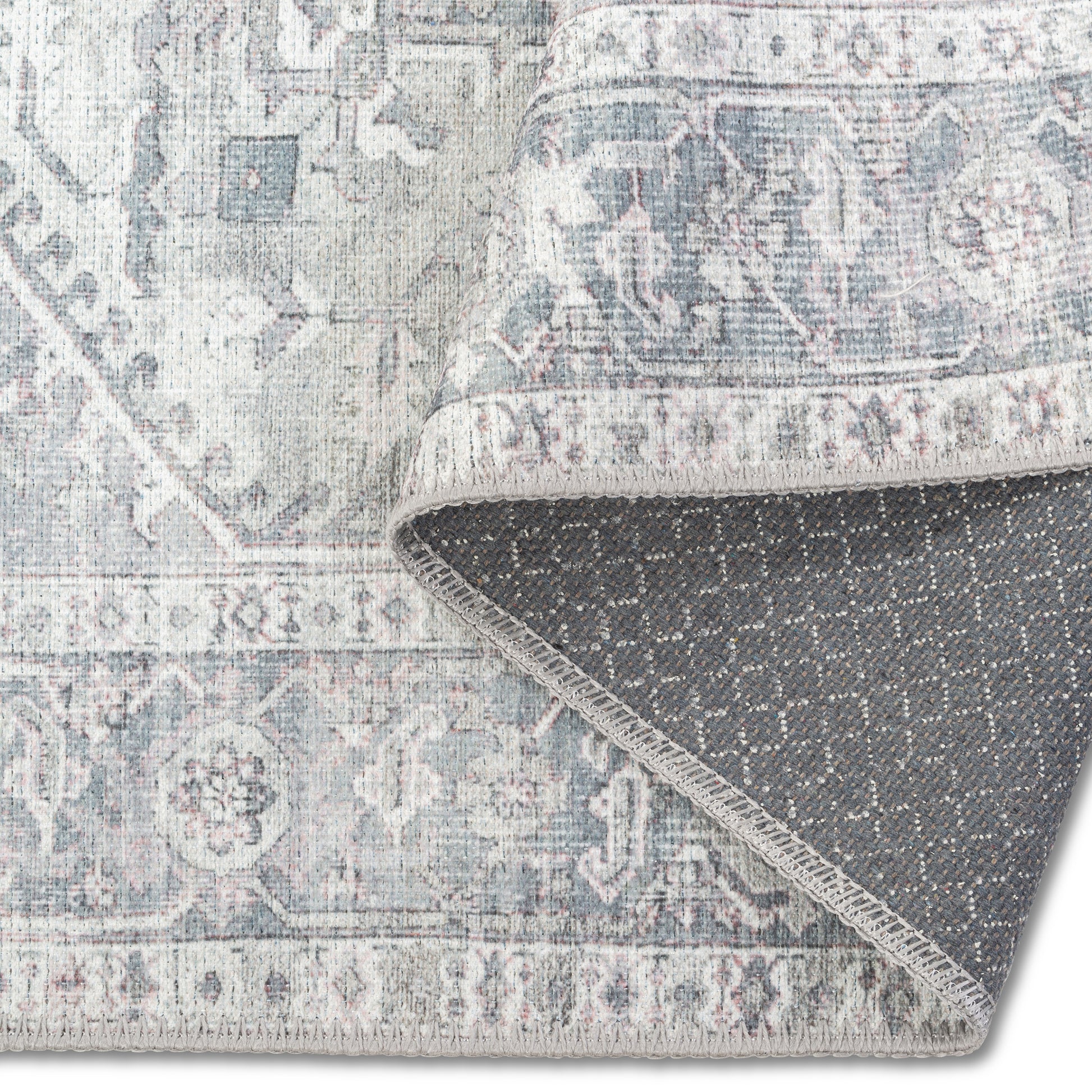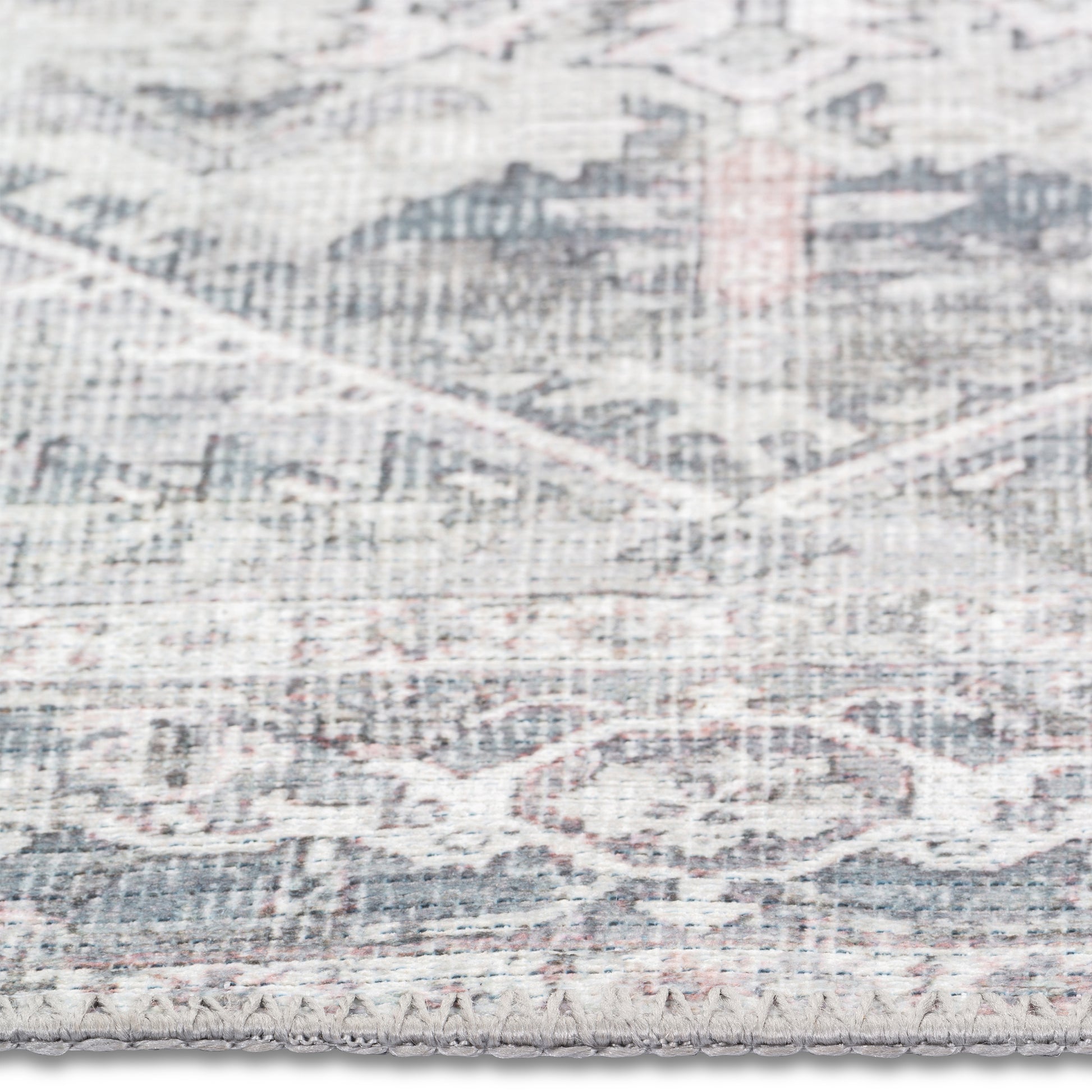 Aura 1167 Washable Indoor Rug
Sale price
$49.00
Regular price
Product description
Shipping & Returns
Stylish and practical; Aura rugs are spill proof, machine-washable, and slip resistant. Made from recycled cotton with anti-allergen properties, eco-friendly chrome free dyes followed by a strict waste management policy, Aura works to reduce its carbon footprint while withstanding daily wear.
⟡ Spill Proof | Nano technology within the threads of the rug repel moisture initially, allowing it to be wiped without any further staining.
⟡ Machine-Washable | No professional cleaning needed, just toss in your washing machine with your favourite mild detergent.
⟡ Slip-Resistant | Stays in place with its dotted non-slip backing.
⟡ Oeko-Tex Certified 
Construction: Power loomed
Material: 75% Cotton 25% Polyester
Pile Height: 0.10 Inches
Size(s) Available: 3' x 5' , 5'3" x 7' , 6'6" x 9', 8' x 10', 9' x 12'
Origin: Turkey
Care Instructions: Wipe away small stains with damp cloth. Washing instructions: Start by shaking rug to remove any loose debris (vacuuming works as well if surface is not wet). Place in washer with the design side exposed. Wash in cold water on a delicates/gentle cycle using a mild detergent. Do not use bleach. Tumble dry on low heat or hang and air dry. For pet odours, add 1/2 cup of white vinegar to your mild detergent to neutralize the smell.
Shipping is always free.
That's right, always. 
What good is shopping online if you end up paying exorbitant shipping fees that unreasonably raise your costs? At Erbanica, we believe you should have the liberty of shopping freely right from the comfort of your own home. And when you see our rug prices listed on our website, you know those are the actual prices. No added surprises once you hit the checkout page and type in your address.
Our office is open from Monday to Friday 8:30 AM to 4:30 PM EST. We ship all orders first thing in the morning and ship using FedEx Ground (Canada) and FedEx Ground International (USA). Orders placed Friday after 8:30 AM EST to Sunday will be shipped on the following Monday. Shipping times vary based on location. You can expect your order as early as 1 business day to 5 business days, weather permitting. For express shipping time and rates, please contact us by phone during business hours or by email out of business hours.
 Free shipping at Erbanica
 If you live in Canada or the United States, you're guaranteed free shipping from Erbanica. Every time. 
Thanks to our business model
 We go straight to the source. Working directly with carpet weavers and carpet manufacturers in India, Turkey, Belgium, China and Egypt, Erbanica imports the world's finest rugs directly to Canada and the United States. On any given transaction, there's no one else involved other than you, Erbanica and the weaver or manufacturer. By cutting out unnecessary middleman companies, we also cut out associated costs to pay those people for their services. 
High volumes
 Erbanica sells thousands of one-of-a-kind, hand-woven rugs every month. By working in high volumes, we're able to obtain preferred shipping rates from the major shipping companies in Canada and the United States. And since nothing means more to us than to make your online shopping experience a great one, we happily absorb those low shipping rates on your behalf.
Return any product quickly and easily. 
Buying a rug online can be a little nerve racking. How will it look in your space? Is the size right? How will the color scheme complement your existing furniture and décor? There are so many questions and yet most can't be answered until you see your new carpet in place. 
But what if it just doesn't work? 
No problem. 
Simple returns!
At Erbanica, we want to make your life easier. It's our passion and our commitment to help you find the most exquisite rugs for your home, cottage, office or studio. If it's not quite right or you simply don't like it once you receive it, we want you to return it to us so you can find something that you absolutely love! And that's why we've worked hard to make our returns process as fast, easy and bother-free as possible. 
How it works 
Follow these steps to return any rug you've purchased from Erbanica. 
Be sure to start the return process within 30 days of your purchase.
Email us at admin@erbanica.com and let us know you'd like to return your product.
We'll send you a return email with a shipping label.
Simply put your rug back in its original packaging, put the shipping label on the package and send it back to us.
No matter where you're located, you'll only be charged one low, standard shipping fee to mail the package. Please see the chart below to view our flat return fee. (There are no hidden charges.) 
That's it. You're done. 
Once we receive and inspect the rug, we will refund your total amount minus the flat return fee. 50% of this fee will be credited back to you as a gift card to our shop for your next rug purchase.
Erbanica Flat Return Fee

Size

Return Fee Cost CAD

Return Fee Cost USD

 

up to 4' x 6'

$25.00

$20.00

 

up to 6' x 9'

$35.00

$25.00

 

up to 8' x 11'

$45.00

$35.00

 

9' x 12' and above

$90.00

$70.00

 
And then, of course, we hope you'll go back through our product selection to find a better match for your space. 
Have questions? 
Contact us anytime. We're happy to help.